RECOLLECTION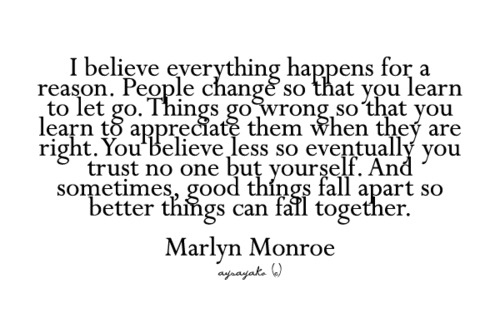 Twenty twelve (2012) was one of the most challenging years for us. This is the first time that I am trying to contemplate things and events that happened in my life. A lot of things to be thankful for, a lot of challenges that I may say brought more maturity to me. I admire those people who never afraid of failing, those who made mistakes so many times just to learn, just to gain knowledge, those who never afraid of changes they are more admirable than any other human individual in this world. Gone were the days when people usually say to one another don't ever change. Changes are the only inevitable in this world especially nowadays with technology, current version easily replaced with a new version in just a blink of eyelashes. Yes, I've changed but I never forgot where I came from, but I've learned my lesson well that's why. They say you loose some, you gain some, but for me I never loose, it just adds up to my life.
SPIRITUAL & FAMILY LIFE
Being a part of this community was one of the best changes we had last year. It's true that in his time, in Ecclesiastes 3:1-15 said For everything there is a season, and a time for every matter under heaven, A time to be born and a time to die; a time to plant and a time to pluck what is planted... I am so grateful for having them, for I know God send good people in our lives for a purpose and that purpose is to lead us for a better life.
FINANCIAL ASPECT
Other change we had been in terms of our financial literacy. Now I am so sure and confident that we are on the right track. W
e gained 19.50% of our stocks. I know this is not much, but I believe life is not a race it's a journey that we need to savor each day. It's not about how much money we make but how we save it. With our past mistake, I've learned to appreciate things not because I have plenty but because I know how it feels to have nothing. Wealth I believed is not what a person has. It is a state of mind. The people who succeed in life from financial perspective have positive beliefs about money. I know I ignore some few people in terms of their financial needs, but I guess this proverb serve as one of my guiding principle if I really wanted to help "Give a man a fish and you feed him for a day. Teach a man to fish and you feed him for a lifetime" however in every rule there is an exemption we just have to use our right judgement and God's guidance. My lines are open you can ask a question any time via FB, Email, SMS and I am willing to share our knowledge in terms of financial aspects. Though I always told few of my friends who are already asking me about it. I am not a financial expert, but thru my experience I can share a bit of it and I am trying to learn every day, we can help each other by exchanging our ideas after all two heads are better than one. I want to retire with enough, not more than I need when I am old.
PERSONAL LIFE
They said you will learn real friends when you have nothing but failures and problems and when you are on your worst self and attitude but they still accept you for being you. The truth is, everyone is going to hurt you. You just have to find out who's the one worth suffering for. These people embrace me despite being nasty at a time and unpleasant just like most of my old friends whose with me until now. I treasure each of them (Though sometimes I tend to forgot unintentional of course, a sign of old age hehe). I know we still need a lot of time to know each other, but last year was maybe the crucial year for us to know more of one another and know the real meaning of friendship and family. For family is not about blood, It's about who is willing to hold your hand when you need it most. I am just one lucky girl because I was lost so many times and every time God sent someone to be with me along the way. My toes and fingers are not enough to these countless people in my life and they just add up every year.
Life is too short, people come and go, they say, "Some people come into our lives and quickly go. Some stay for a while and leave footprints on our hearts. And we never be the same again"
RESOLUTION
I am not sure if I can do these New Year resolutions because I don't have enough discipline I guess to do it. But for the first time I wanted to achieve something in the next year and the coming year. I will start this year and I will try to revisit it every year. I know New Year resolution are not by force, but they help us do better in life, help us avoid the mistakes which tried to hold us back in the past. That is why I just wanted to:
* Eat good food (Healthy one, less meat, more fruit and vegetable)
* Listen more to good music
* Be more grateful (7X7X7) to attract positive vibes
* Be more patient and understanding (Especially with my children)
* Learn Mandarin (hahaha near to impossible)
* Attend more training and seminars (on personal and financial aspect)
* Less mindful to negative people and more attentive to the positive one.
* Exercise more (hirap nito need lots of encouragement)
* Find more reason to be happy
So "don't count the years, make the years count" and everything will follow.